One of the first things the Emergency Services will do on arrival is to ask to see your site plans.
You must keep complete and up to date site plans, in a handy location, ready to be brought with you to your assembly point in the event of an incident.
The instructions below explain how to obtain your site plans.
Log in to the Compliance Records Database (CRD) by typing in your email address and password.
If you do not have an account set up, please email: property.records@royalmail.com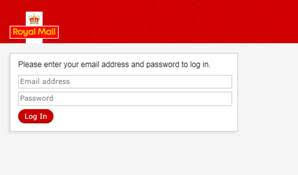 Click on 'Compliance' (ie. the pencil icon) to obtain your sites compliance records or check the status of your site records.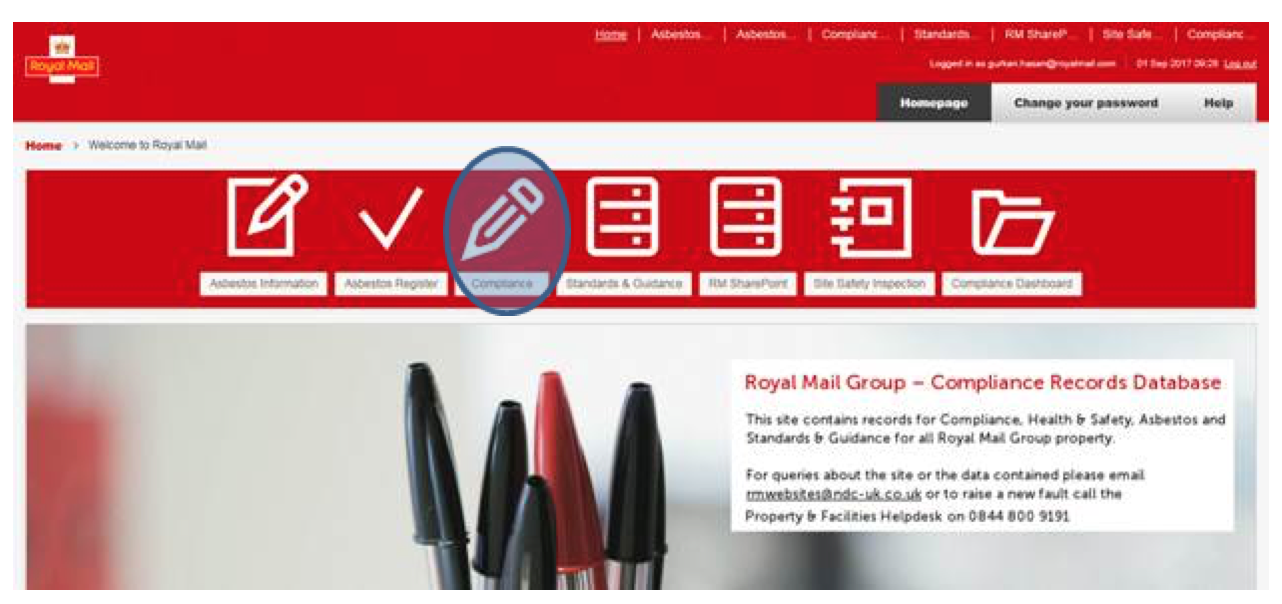 Once you are in the Compliance section, use the 'Search Properties' function to find your site / office.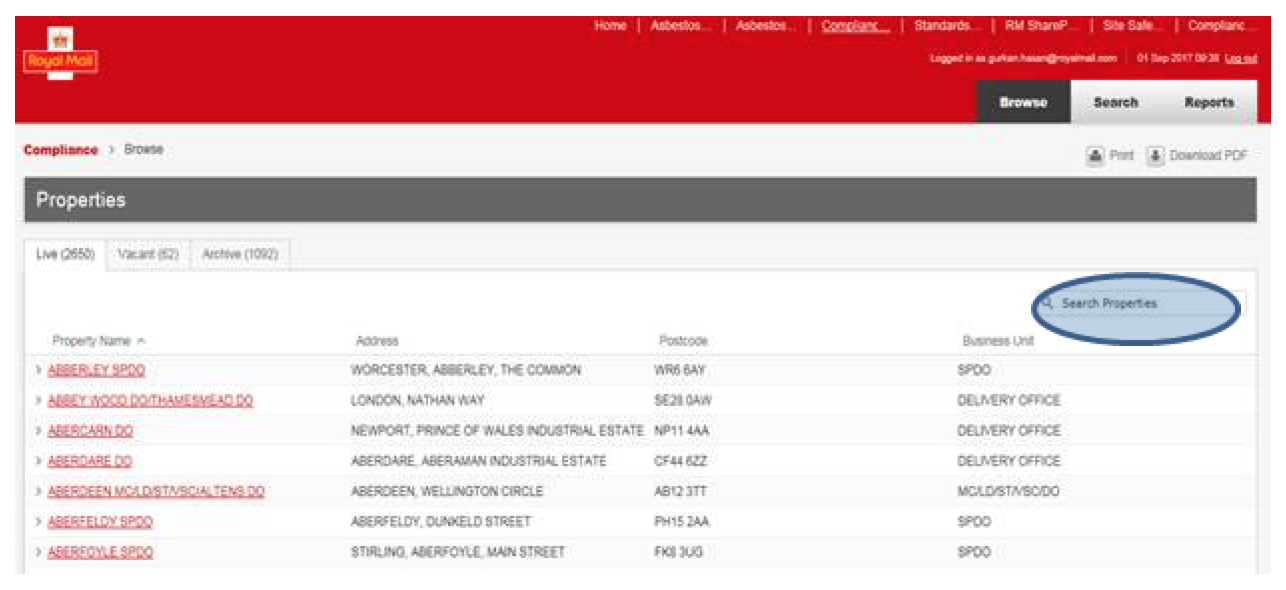 Choose your site from the list, and click on the link to view your site compliance records and status.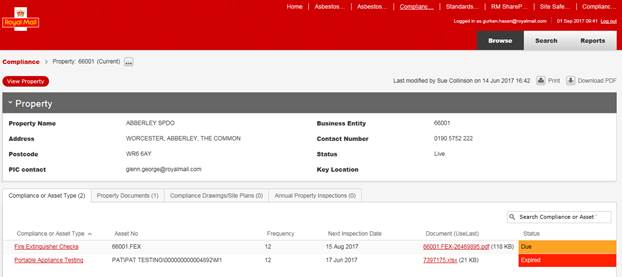 If in doubt at any stage always call Central Postal Control (CPC)
Central Postal Control deals with issues on a regular basis and will be able to talk you through how to deal with any situation.