Why contacting CPC is so important
As you can see from the graphic below, CPC's role is to support you and draw on the various business resources to enable an effective response.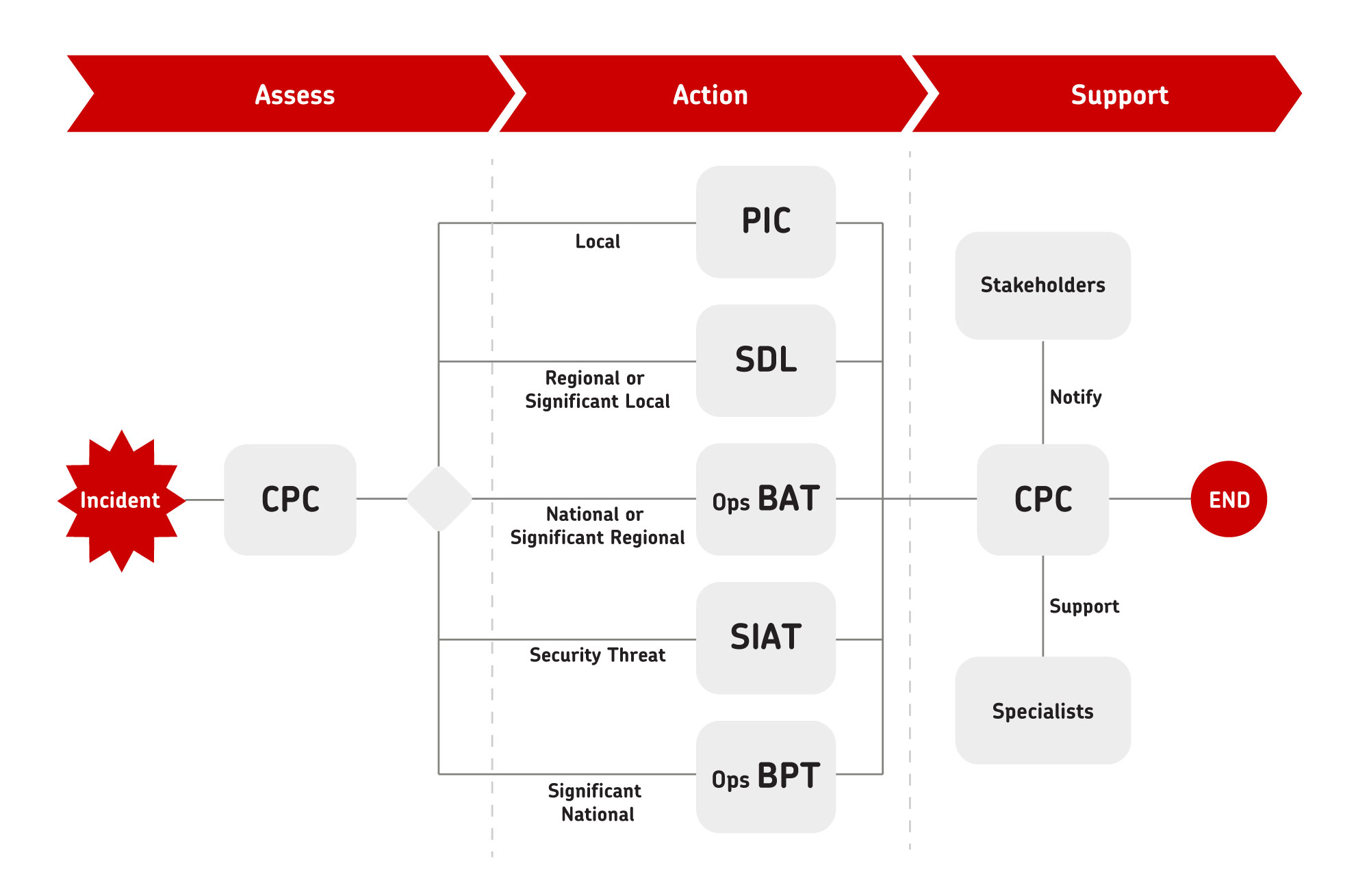 Important Notes:
PIC should seek advice from CPC.
SDL should seek advice and support from SEBP, CPC & required members from BAT.
CPC can call out specialist BPTs & SMEs as required. 
CPC: Central Postal Control
PIC: Person in Control / Senior Ops Unit Manager
SDL: Sevice Delivery Leader
SEBP: Special Event Business Partner
BAT: Business Assessment Team
SIAT: Security Incident Assessment Team
BPT: Business Protection Team
SME: Subject Matter Expert
If in doubt at any stage always call Central Postal Control (CPC)
Central Postal Control deals with issues on a regular basis and will be able to talk you through how to deal with any situation.